Here are a few examples of activities done in the Scout Hall, or outside at camp or other locations….
Our Beavers have been making water filters as part of their Global Issues badge:
And some have been doing their Cycling Proficiency badge:
At Beaudesert Camp last year, our Scouts and Cubs crossed a rope bridge and climbed Jacob's ladder…
We all went  boating in Summer
And they've just got back from Great Tower in the Lake District. On the agenda this time were archery,
catapult-building and rocket-launching, raft-building and ghyll-scrambling (well someone had to fall in!)
Some even tried dragon-spotting (but were largely unsuccessful)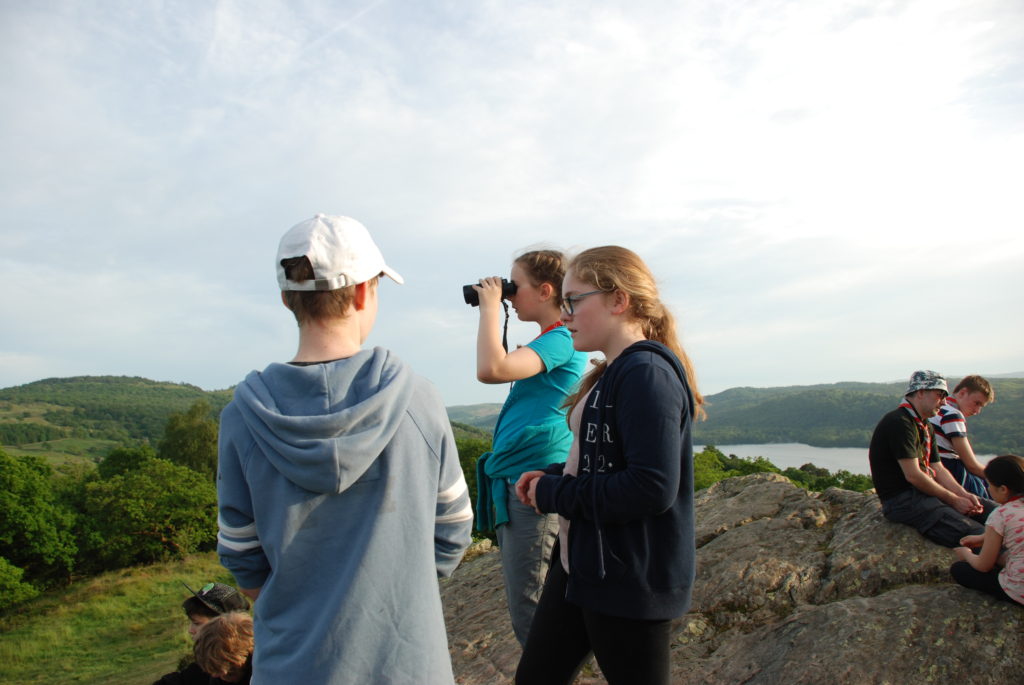 so we retired for food and games (yes, Bob and Yvonne can do it too!)
Why not come and join us next time?